It's been a while, I know. Thanks for those who stick with me during my bouts of blogging procrastination. I'll be playing catch up for the next week or so.

First up, I'd like you to meet Asha. I had the wonderful opportunity to photography her and her family. Asha is one of the smiliest five-month-olds I've even seen. She was so captivating- I could have photographed her all day! It's no wonder her family wants to spend so much time with her. Both sets of her grandparents were able to join us. One set traveled all the way from Seattle and one set came all the way from India! Thank you, Asha and family! It was a pleasure hanging out with you!
Look at those lashes! (and the sweet baby drool.)

Little baby feet are my favorite.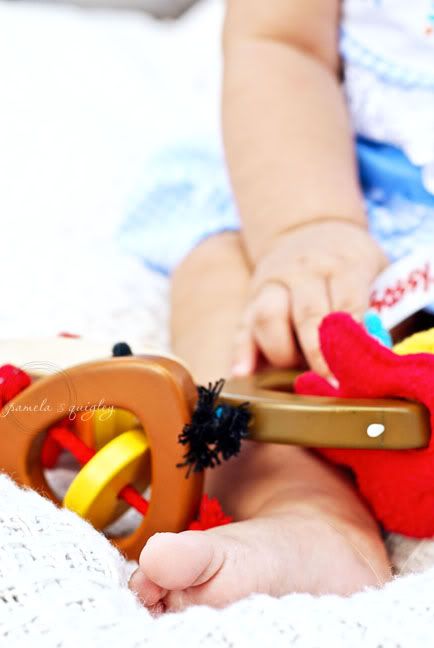 *By the way, I'm playing with new photo posting. Everything looks fine on my computers but if my shots are cut off on yours, please let me know. Thanks again.